A poster exploring the relationship between sound and memory.
It represents how music is often linked to personal memory, and how certain music can trigger certain memories. I worked with a set of found images — vinyl record covers. The poster shows a hand pulling out an old record from a brain, which triggers memory related to the music. However, the damaged records show how one's memory is not often accurate.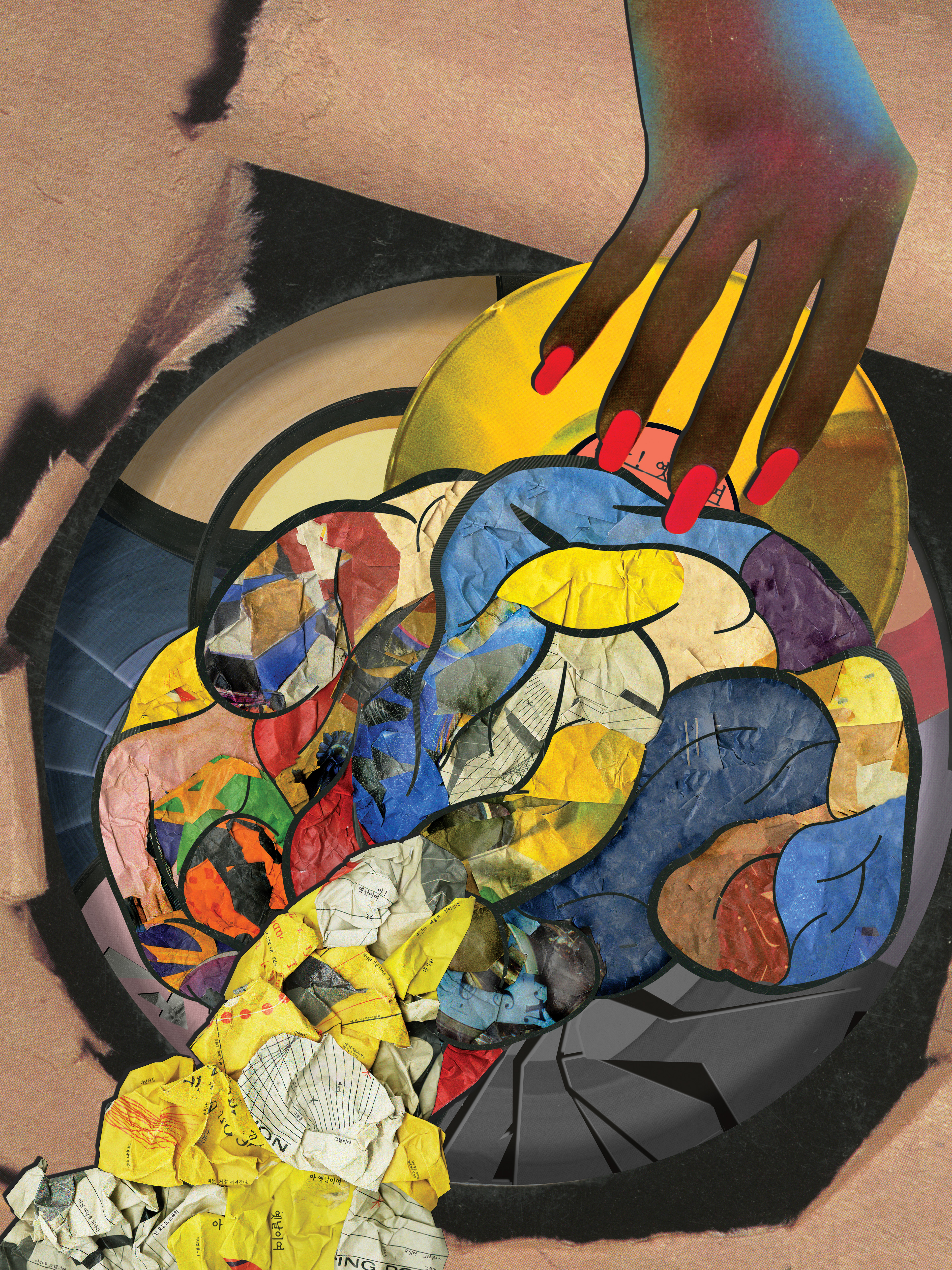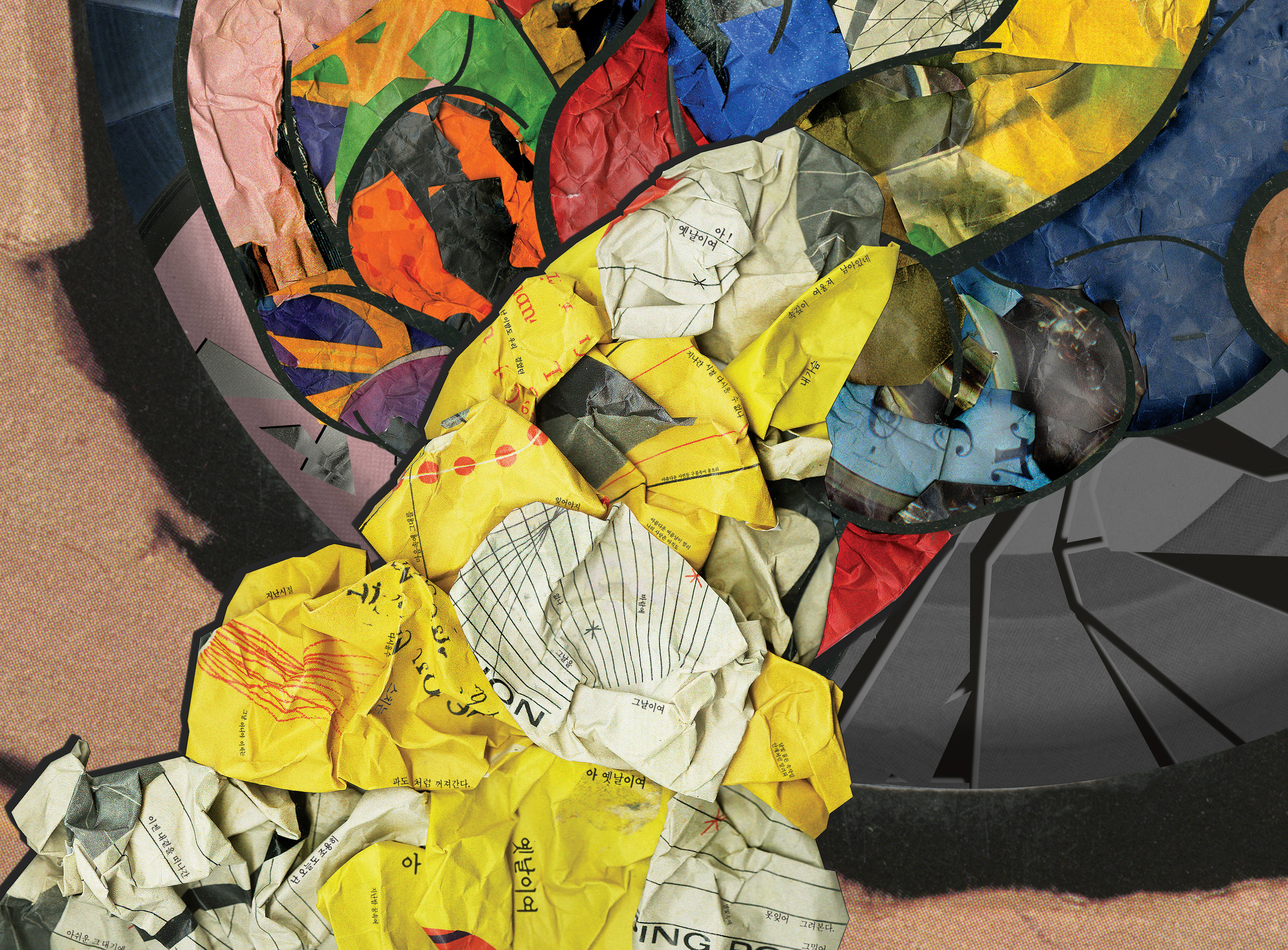 I used lyrics and titles of Lee Sun Hee's  famous song "Ah! The Old Days." Lee Sun Hee is a famous Korean singer from the 80's who was popular during the time when vinyl record players were still used. I changed some words and order of the lyrics to demonstrate an example of an inaccurate memory.